Coconut Shell Activated Carbon Granular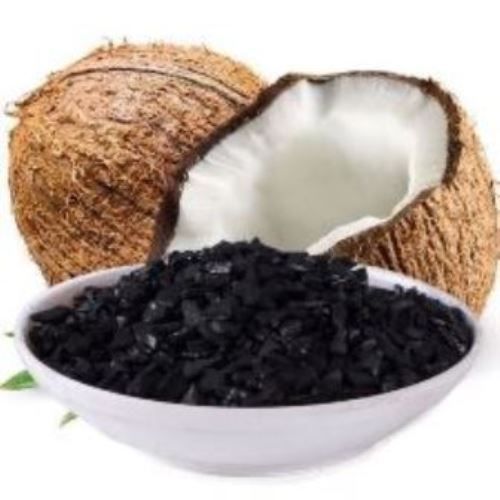 Price :
60.00 - 250.00
/ Kilogram
MOQ : 100 Kilogram
Business Type
Manufacturer, Exporter, Supplier
Country of Origin
India
Type
Granular Activated Carbon
Application
Water Treatment
Click to view more
Product Details
Other Names
Active Charcoal
Size
4x8, 8x16, 16x32 ect.
Brand Name
Jay Maa Bhavani Chemicals
Brand
Jay Maa Bhavani Chemicals
Packaging Details
25 Kg. HDPE Bag
We are offering the finest quality range of Coconut Shell Granular Activated Carbon to our clients. Activated Carbon , which is popularly known as activated charcoal, is a form of carbon process to have large surface area available for adsorption and chemical reactions. It has high degree of porosity. Activated carbon is usually derived from charcoal. When derived from coal it is referred to as activated coal.

First Aid Measures
Skin: Wash material off skin with soap and water. Seek medical attention if irritation develops and persists. 
Eyes: Do not rub eyes. Flush with copious amounts of water for 15 minutes while holding eyelids apart. Remove contact lenses, if present and easy to do. 
Ingestion: Rinse the mouth. Do not induce vomiting without advice from the poison control center. If vomiting occurs, keep your head low so that stomach content does not get into lungs. 
Inhalation: Remove to fresh air and keep at rest. Seek medical attention if cough or respiratory symptoms develop or persist.
Accidental Release Measure

If a Spill or Leak Occurs: Ventilate the contaminated area. Clean up spills in a manner that does not disperse dust into the air. 
Disposal Method: Sweep up or vacuum up and shovel into suitable containers for disposal. Dispose in a facility for non-hazardous wastes. 
Container Disposal: Do not reuse empty bags or drums. Dispose of used bags in facilities permitted for non-hazardous wastes.
Precautions
Personal Precautions:
Keep unnecessary personnel away. 
Keep people away from and upwind of spill/leak. 
Wear appropriate protective equipment and clothing during clean-up. 
Do not touch damaged containers or spilled material unless wearing appropriate protective clothing.
Environmental Precaution: 
Prevent spilled powder from entering sewers or waterways or onto ground.
Looking for "
Coconut Shell Activated Carbon Granular

" ?
Kilogram